Can we have one?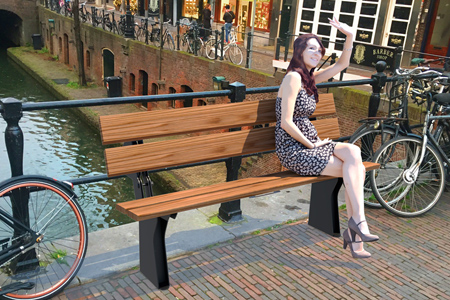 The DryBench is narrow when folded up, making it very suitable for use in narrow streets or park roads. In short: everywhere where a normal sofa takes up too much space. Combined with the advantage that the DryBench always stays clean and dry, it is an asset to almost any city.
Tip: in many municipalities there is a budget for beautifying the living environment.
When folded up, you can see the bottom of the seat. We use it to burn a text, such as a movie quote. It can also be a question and answer game, where the answer is 'printed' on the backrest. It's up to your creativity… 
For the possibilities in your situation, call STEDON on +31 58 – 288 07 00.